"The doctor will see you now." Ah, those lovely words. Unfortunately, a physician shortage is real and if immediate action isn't taken, patients will wait even longer to hear that much-anticipated announcement.
According to the Association of American Medical Colleges (AAMC), the U.S. will experience a huge shortage of physicians over the next decade. By 2025, there will a shortage of 94,700 physicians and, out of that number, 35,600 will be primary care physicians.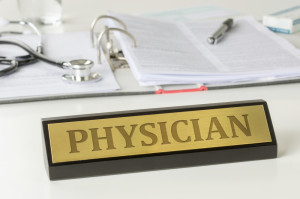 Despite this shortage, the demand for physicians continues to grow. The study found the amount of new primary care physicians and other medical specialists aren't consistent with the healthcare demands of the increasing and aging population.
Additionally, as the U.S. population ages so does the current workforce. One-third of physicians in the U.S. are over the age of 55, thus presenting more obstacles for patients in need of healthcare services.
The problems don't end there. Many Americans aren't utilizing healthcare services for various reasons, either financial, geographic, cultural, or social. According to the report, if underserved patients had these barriers of utilization removed, then the U.S. would need upwards of 96,000 doctors to meet the needs of today's patients.
The AMMC says a multi-pronged approach is needed to alleviate this shortage. This includes better use of technology, innovations in care delivery, and more federal support to add 3,000 residency positions each year over the next five years.
If you are interested in pursuing a career in healthcare, consider becoming a physician. It's clear that physicians are in high demand. As the population grows, ages, and gains equal access to healthcare services, this demand will only continue to expand. It's a burgeoning industry and a rewarding career path that will allow you to utilize your interests and passion, while serving the community.
American University of Antigua (AUA) offers industry-leading medical education programs that prepare students to become compassionate and successful physicians. AUA's programs utilize the U.S. medical education model and offer an innovative curriculum that provides hands-on clinical training early on, plus many opportunities for students to enhance their professional skills. Learn more about AUA's medical education programs here.